Romanov Stone Wins National Awards
Winner of two national awards, Author Robert C. Yeager's novel The Romanov Stone tells the story of reclusive young professor Kate Gavrill who learns from her dying mother that she is a direct descendant of Nicholas II, Russia's last tsar. However, only by finding the rarest of precious gems—a fabulous, long-missing alexandrite—can Kate claim her family's lost treasure.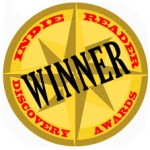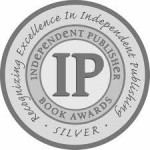 The Romanov Stone received a 2013 Independent Publisher's Silver "IPPY" Award for Suspense/Thrillers and an IndieReader Discovery award for General Fiction during New York's annual BookExpo America convention last June.
"What makes the IRDA's so unique," says IR President Amy Edelman, "is their extraordinary panel of reviewers—virtually a who's who of some of the most important people in publishing today."
Conducted each year to honor the best independently published books, the "IPPY" Awards recognize authors and publishers who "take chances and break new ground, and offer an alternative to the big five conglomerated media publishers," according to Awards Director Jim Barnes.
Yeager has written for The New York Times, Ladies Home Journal, Readers Digest, Family Circle, Woman's Day, Business Week and many others. He authored Seasons of Shame: The New Violence in Sports and Losing It: The Economic Fall of the Middle Class, both by McGraw-Hill. He is currently working on a new novel.